Overview
Bellingham Underwriters has extensive knowledge of the logging industry and has been providing package policies for forest product businesses for more than 25 years. Our ability to understand the industry and those working within it gives us a better opportunity to offer the coverages your Insured requires. Whether a single feller with a chainsaw or a much larger operation, we are here to help.
We have broadened our ability to provide creative solutions with the addition of our Lloyd's Timber Program. Just like our Lloyd's Physical Damage and Cargo Program, our Lloyd's Forest Program accounts will be handled from start to finish by Bellingham Underwriters. Our approach incorporates standard policy forms, flexible underwriting, quick turnaround time and the exemplary customer service that you have come to expect from us.
Logging/Lumbering
Forestry Service
Full Service Logging – Multiple Operations
Log Road Building
Yarding and Loading Operations
And more…
Coverages
General Liability
Limits up to $2,000,000 Occurrence/$3,000,000 Aggregate for both General Liability and Loggers' Broad Form.
Loggers' Broad Form (LBFPD)
LBFPD endorsement covers:  Fire suppression expenses, Property Damage to others' timberland, Property Damage while Loading/Unloading and Timber Trespass.
Contractor's Equipment
up to $500,000 any one piece of equipment/$1,000,000 limit for any one accident or loss.
Can be written as a stand-alone policy.
Territories Available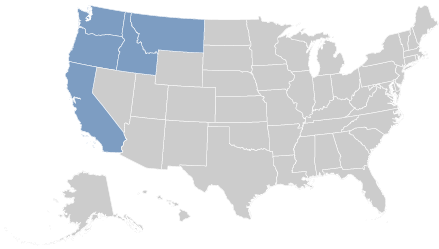 Target Markets
Brush Clearing
Fire Prevention
Firewood Collecting
Herbicide/Pesticide application
Logging and Lumbering
Reforestation Contractors
Road Building and Repair
Timber Cruising/Surveying
Timber Felling/Bucking
Timber Processing in Woods
Thinning and Fuel Reduction Operations
Ground Skidding
And more…
Submission Requirements
New Submissions
• Loggers Supplemental
• Currently valued loss runs for prior 4 years
• Copy of sub-haul contract (if applicable)
• Any and all applicable supplemental coverage applications
Renewals
• Loggers GL Renewal
• Copy of sub-haul contract (if applicable)
• Any and all applicable supplemental coverage applications
Producer Appointment
Bellingham is always open to developing relationships with new retail partners. Does your agency fit? Ask yourself the following questions to find out:
• Are you looking for a long term stable product with an "A" rated admitted carrier?
• Do your agents know and understand their clients and the business being submitted?
• Do you do the research to be able to provide complete and accurate information on all risks?
• Is a better overall product more important to you than the cheapest price?
• Do you have a desire to work with knowledgeable and flexible underwriters instead of just a binding authority?
• Are you willing to collaborate with our underwriters to write business rather than just submitting risks for quoting?
• Is the majority of the business you target eligible for our program?